Health & Safety Law


Our expertise dealing with complex criminal prosecutions provides us with the resources to deal with regulatory investigations and prosecutions brought by the Health and Safety Executive, DEFRA, the Office of Fair Trading, the Food Standards Agency, the Environment Agency and other Government prosecuting authorities.


(empty)
These cases are treated as "criminal" by the court system and a thorough knowledge of criminal procedure and evidence is essential in order to properly defend against them. Our team is able to advise individuals, businesses and commercial solicitors in dealing with prosecutions brought by these agencies. We have experience in defending businesses, see our Previous Cases section for examples of cases in which we have been involved. We have estabished a bespoke busines crime unit that combines our litigation experience with the best advocacy services from the UK's leading barristers.

We have developed significant skill and expertise in dealing with HSE prosecutions and have detailed understanding of the construction, road haulage and agricultural sectors allowing insight into the practicalities of compliance within working environments.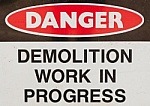 As we are set up to operate in the highly competitive world of fraud and complex criminal law our fees are typically far lower than those charged by commercial law practices. Our in-house advocates are also able to carry out the work usually undertaken by barristers and so further savings can be made without any loss of quality representation. We are able to represent business and traders in a wide range of regulatoru maters.

We are also able to provide "bolt-on" services to other firms of solicitors who do not have the expertise to conduct regulatory or criminal litigation themselves.

Call now 08444 936 057 (24 hr) to have a free consultation with a specialist solicitor